Welcome to the International Academy!
**Attention International Parents and Families**
Upcoming Dates and Events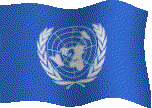 At THMS, we are moving toward checking for grades and SEBR's online.  
For sign up information, please click on the following link: 
International Day! Thursday, May 18, 2017
International Day will be happening on Thursday, May 18th!  Students will follow a modified schedule as we plan a day of events to get students thinking about international issues.  Our day will finish with an African Safari slideshow which will leave you wising you were there.  
Our 2016 End of the Year Slideshow:
Here is a video of our International Day, December 11, 2015:
Have you heard about the
Independent Study or Service Project?
International Team!!

We know there are many parents and community members who have a wide variety of international experiences they could share with us. We would like to invite you to share your ideas or experiences with us.

Examples might include but aren't limited to:

Speaking about experiences with diverse cultures, traditions or rituals

Cooking activity

Language lessons, writing in another language, speaking in another language

Sharing art from another culture

Music/ music making from another culture

Storytelling from around the world

Please contact us if you or someone you know has something you would like to share with our team.




Contact Us:

Click the Teacher Link below to go to their website

Ms. Davis, Life & Earth Science
Ms. Duff, Math
Mrs. Lawlis, Math
Mr. Hamlin, Grade 7 & 8 Social Studies
Mr. Hicock, Grade 6 Social Studies and ELA
Mrs. Wyman, English Language Arts
Mr. "Bob" Allshouse, Special Education
Mr. Bannister, Performing Arts (Trimester 1)
Mrs. Maheu, Art (Trimester 3)
Mr. Groening, Technology Education (Trimester 2)
For all Wellness questions, please click here.